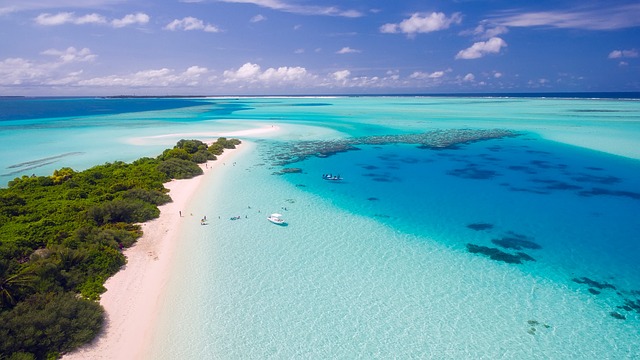 Image by David Mark from Pixabay
Getting bookkeeping clients can be a challenging task, especially for those who are new to the industry. However, with the right strategies and approach, it is possible to attract and retain clients who value your services and are willing to pay for them.
One of the most important things to keep in mind when trying to get bookkeeping clients is to establish your credibility and expertise. This can be achieved by obtaining relevant certifications, showcasing your experience and skills on your website or social media profiles, and providing references or testimonials from satisfied clients.
Another effective way to attract bookkeeping clients is to leverage your network. Reach out to friends, family, and acquaintances who may be in need of bookkeeping services, and ask them to refer you to others who may be interested. Attend networking events and join relevant industry groups to expand your reach and connect with potential clients.
Defining Your Ideal Customer Profile
As a bookkeeper, it is important to define your ideal customer profile to attract the right clients and grow your business. In this section, we will discuss the key steps to identifying your target market and choosing a specific industry or specialty.
Identifying Your Target Market
The first step in defining your ideal customer profile is to identify your target market. This involves understanding the characteristics of your ideal customer, including their demographics, and behaviors. Some key questions to consider include:
What is the age range of your ideal customer?
What is their income level?
What are their interests and hobbies?
Where do they live and work?
What are their pain points and challenges?
By answering these questions, you can create a detailed profile of your ideal customer and tailor your marketing efforts to reach them effectively.
Choosing a Specific Industry or Specialty
Once you have identified your target market, the next step is to choose a specific industry or specialty to focus on. This will help you differentiate yourself from other bookkeepers and position yourself as an expert in your field. Some factors to consider when choosing a specific industry or specialty include:
Your existing skills and experience
The demand for bookkeeping services in the industry
The potential for growth and profitability in the industry
The competition in the industry
By choosing a specific industry or specialty, you can narrow your focus and develop a deep understanding of the unique needs and challenges faced by your ideal customers.
Establishing Your Credibility
When it comes to getting bookkeeping clients, establishing your credibility is vital. Clients want to work with someone they trust and who has the necessary skills and experience to manage their finances. Here are a few ways to build your credibility and attract more clients.
Certifications and Credentials
One of the best ways to establish credibility is by obtaining relevant certifications and credentials. This demonstrates that you have the knowledge and expertise required to provide quality bookkeeping services. Some of the most recognized certifications in the bookkeeping industry include:
Certified Public Accountant (CPA)
Certified Bookkeeper (CB)
QuickBooks Certified ProAdvisor
By obtaining these certifications, you can show potential clients that you have the necessary skills to manage their finances effectively.
Reviews and Testimonials
Another way to establish credibility is by showcasing positive reviews and testimonials from past clients. This demonstrates that you have a track record of providing quality services and that your clients are satisfied with your work. You can collect testimonials by reaching out to past clients and asking them to provide feedback on your services. You can also encourage clients to leave reviews on platforms like Google My Business, Yelp, or Facebook.
Building Relationships and Trust
Building strong relationships with clients is essential in establishing trust and credibility. This means taking the time to understand their business and their financial needs. You should also communicate regularly with clients and be responsive to their questions and concerns. By building strong relationships with your clients, you can establish trust and credibility, which can lead to more business through referrals and word-of-mouth.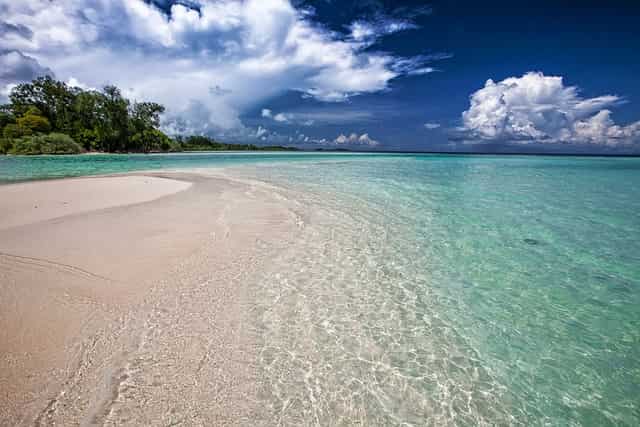 Marketing Your Bookkeeping Business
Creating an Online Presence
Having an online presence is crucial in today's digital age. A website is a great way to showcase your services and provide potential clients with information about your business. Make sure your website is professional and easy to navigate. You can also create social media accounts to promote your business and engage with potential clients.
Networking and Referrals
Networking is a great way to meet potential clients and build relationships with other professionals in your industry. Attend events and meetings related to your field, such as accounting conferences or small business meetups. You can also ask your current clients for referrals and offer them incentives for bringing in new business.
Go talk to your local CPA's who focus on tax work. They will be happy to send bookkeeping business your way.
Advertising and Lead Generation
Advertising can be an effective way to reach a wider audience. Consider using Google Ads or advertising on relevant websites. To find relevant websites think about where your desired audience visits the most. You can also use lead generation services to find potential clients who are actively seeking bookkeeping services.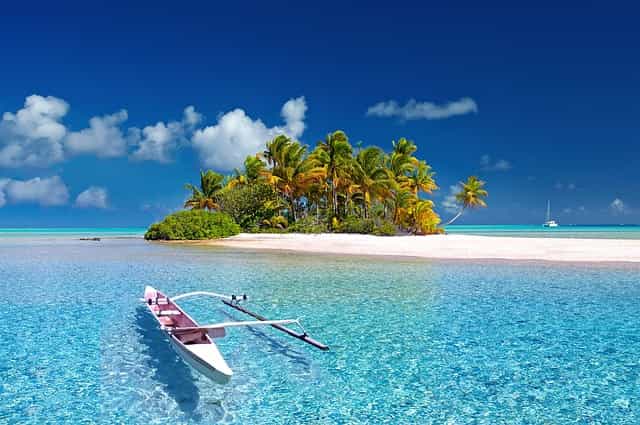 Effective Tactics for Finding Bookkeeping Clients
Cold Calling and Direct Mail
One of the oldest and most traditional ways of getting new clients is through cold calling and direct mail. This involves reaching out to potential clients directly, either by phone or by sending them a physical letter. While this method can be time-consuming and often has a low success rate, it can be effective if done correctly. Some tips for success include:
Researching potential clients beforehand to ensure they are a good fit for your services
Personalizing your message to make it more engaging and relevant to the recipient
Following up with potential clients who express interest but don't commit right away
Email Marketing and Social Media Posts
Another popular tactic is email marketing and social media posts. This involves reaching out to potential clients through email or social media platforms like LinkedIn, Facebook, or Twitter. This method can be more efficient than cold calling and direct mail as it allows you to reach a larger audience at once. Some tips for success include:
Building a targeted email list of potential clients who have expressed interest in your services or fit your ideal client profile
Creating engaging social media posts with eye-catching visuals and clear calls to action
Offering a special promotion or discount to incentivize potential clients to sign up for your services
Webinars and Quora
Webinars and Quora are two other effective tactics for finding bookkeeping clients. Webinars are online seminars that allow you to showcase your expertise and provide valuable information to potential clients. Quora is a question-and-answer platform where you can answer questions related to bookkeeping and establish yourself as an expert in the field. Some tips for success include:
Creating a compelling webinar topic that is relevant and valuable to potential clients
Promoting your webinar through social media and email marketing
Providing thoughtful and helpful answers on Quora to establish yourself as a credible source of information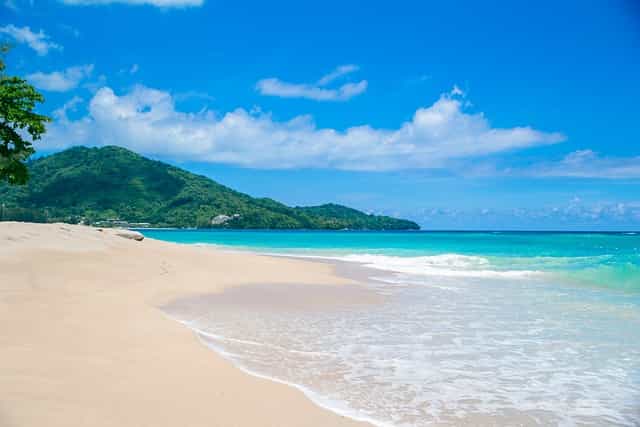 Trade Referrals and Subcontracting
Finally, trade referrals and subcontracting can be effective tactics for finding bookkeeping clients. Trade referrals involve partnering with other businesses or professionals who offer complementary services to yours and referring clients to each other. Subcontracting involves working as a subcontractor for another bookkeeper or accounting firm. Some tips for success include:
Building relationships with other professionals in your industry who can refer clients to you
Offering a referral fee or commission to incentivize other professionals to refer clients to you
Providing high-quality work as a subcontractor to establish yourself as a reliable and trustworthy partner
Overall, there are many effective tactics for finding bookkeeping clients. By using a combination of these tactics and tailoring your approach to your target audience, you can increase your chances of success and grow your client base.
Stand Out from the Competition
Building Your Brand
One of the best ways to stand out is to build a strong brand. This includes creating a unique logo, website, and social media presence. Make sure your branding is consistent across all platforms and reflects your values and expertise as a bookkeeper.
Canva is a great tool to create brand assets such as logos and social media posts.
Differentiating Yourself from Other Bookkeepers
To differentiate yourself from other bookkeepers, focus on your unique selling proposition (USP). This could be your specialized industry knowledge, your commitment to customer service, or your use of the latest technology. Make sure to highlight your USP in all of your marketing materials and communications.
Closing the Deal
Closing the deal is a crucial step in getting bookkeeping clients. It's the point where you turn potential clients into paying clients. Here are some tips to help you close the deal successfully.
Handling Objections
When a potential client raises an objection, it's important to address it calmly and professionally. Listen to their concerns and try to understand where they're coming from. Then, offer a solution that addresses their concerns. Some common objections include:
"I can't afford it."
"I don't think I need bookkeeping services."
"I'm not sure you're the right fit for me."
To handle these objections, you can offer a payment plan, explain the benefits of bookkeeping services, or offer a trial period to see if you're a good fit.
Payment and Invoicing
Make sure you're clear about your payment terms and invoicing process from the beginning. This will help avoid any misunderstandings later on. Some things to consider include:
How often you'll invoice the client
When payment is due
What payment methods you accept
Whether you charge late fees or interest on overdue payments
Transparency
Transparency is key to building trust with your clients. Make sure you're transparent about your pricing, services, and any potential issues. This will help avoid any surprises down the road. Some ways to be transparent include:
Providing a detailed scope of work
Being upfront about any additional fees or charges
Communicating regularly with your clients about the status of their accounts
Communication
Good communication is essential to maintaining a good relationship with your clients. Make sure you're responsive to their questions and concerns. Set expectations for how often you'll communicate and what methods you'll use. Some tips for effective communication include:
Responding to emails and phone calls promptly
Scheduling regular check-ins with your clients
Using clear and concise language in your communications
By following these tips, you can successfully close the deal with potential bookkeeping clients and build a successful bookkeeping business.
Conclusion
In conclusion, getting bookkeeping clients requires a combination of strategies that work together to create a steady stream of new business. By focusing on building a strong online presence, networking with other professionals in your industry, and providing excellent customer service, you can increase your chances of attracting new clients.
One of the most important things you can do is to create a professional website that showcases your services and expertise. Make sure your website is easy to navigate and clearly explains what you offer. Consider adding testimonials from satisfied clients to build trust and credibility.
Networking is also key to finding new clients. Attend industry events, join local business groups, and connect with other professionals in your field. By building relationships with other professionals, you can gain referrals and expand your client base.
Finally, providing excellent customer service is crucial to retaining clients and getting referrals. Respond promptly to inquiries, be transparent about your pricing and services, and go above and beyond to meet your clients' needs.
By implementing these strategies, you can increase your chances of attracting new bookkeeping clients and growing your business.